What to Expect When Taking Viagra for the First Time?
It is estimated that around 52% of men in the United States experience some form of erectile dysfunction (ED). Viagra was the first oral drug approved by the FDA for the treatment of ED and is probably the most widely recognised. Let's dig into how 'the little blue pill' works.
What happens when you take Viagra for the first time? The science behind Viagra
From a scientific point of view, Viagra works by relaxing a certain type of muscle in your body. It contains the active ingredient sildenafil, which is one of a family of drugs known as PDE-5 inhibitors:
At the base of your penis there are muscles known as 'smooth' muscles, which are normally contracted, and stop blood flowing into your penis
When you get turned on, a complex series of chemicals are released and signals sent over your nervous system and these smooth muscles relax, allowing blood to enter. That means you get an erection
When you stop being turned on, or sometimes for no reason at all, a kind of enzyme called PDE-5 is released by your body. This enzyme causes those smooth muscles to contract again, and the erection disappears
However, if you take Viagra or other ED treatments, this enzyme is suppressed and the penis stays hard for longer
The first time you take Viagra it will normally kick in after 30 minutes or so, although some people have reported that it works in as little as 12 minutes. For others, it can take up to an hour.
Does Viagra work every time?
Unfortunately Viagra doesn't work every time. While it has a high success rate (for at least 70% of men) for others it simply doesn't work. If Viagra doesn't work the first time you try it you shouldn't give up immediately:
Sometimes it takes a couple of goes for Viagra to work.
That said, if it doesn't work on the second or third time of taking, contact your physician.
It's not the right dose or the right drug for you.
You might benefit from a higher dose than you've been prescribed. Alternatively, you might get along better with one of the other kinds of ED treatment.
You're not aroused.
Viagra depends on you feeling aroused to kick in. If you're not turned on, it won't work.
You're too stressed or anxious.
While Viagra often works well for men whose ED is primarily psychological, it still may not work if you are feeling too stressed or anxious. In this case, you might want to consider combining medication with some counseling.
Medical issues and general health.
Viagra may not work if you are taking other kinds of medication, using illegal drugs or have other health issues. You'll need to discuss your personal circumstances with a doctor first.
Side effects – what to expect when taking Viagra for the first time
While most people who take Viagra experience no side-effects at all, there are a handful of relatively minor side-effects you may encounter. These include:
Skin flushes
A slight change in vision (things may appear to have a blue tinge)
Nausea
Headaches
Upset stomach
Muscle aches or back pain
There's also a small chance you might develop a condition called priapism, where you have a painful erection that lasts for more than four hours. This usually happens because Viagra has interacted with another medication or illegal drug in your system. Seek medical attention if this happens.
Tips for your first Viagra experience
There are a number of things you can do to give yourself the best experience when you take Viagra for the first time. These include:
Avoid eating
Viagra will work faster if taken on an empty stomach. Avoid eating for at least a couple of hours before you take the drug, but if you do eat, avoid high-fat foods.
Improve general fitness and health
Viagra works best when you are in shape. Try to exercise regularly – this will help with your general health and circulation.
Avoid smoking, alcohol and illegal drugs
Smoking, drinking alcohol and illegal drugs are all known to cause ED, so it's important to cut down (or quit) doing these. It's also smart not to take Viagra when you have been drinking as it may reduce the effects of the drug. Illegal drugs should definitely be avoided too, as the combination may have serious side-effects.
Is Viagra safe?
The short answer is that yes, Viagra is absolutely safe. The drug is made by Pfizer, a reputable pharmaceutical company and has been put through countless clinical trials to make sure it is safe. Under normal circumstances and taken correctly, the medicine will do no harm.
However, as we described above, some people experience relatively minor side-effects with Viagra. Also, if taken under certain conditions or by people who have other health issues, it can be problematic. That's why you need a prescription for Viagra and most other kinds of ED treatment.
How to take Viagra for the first time
So, you've ordered a packet of Viagra from ZipHealth, what's next?
Consider a 'trial run'
Some men choose to take a 'trial run' when taking Viagra for the first time. Instead of having sex with your partner, you might choose to take it on your own just to see what it's like.
Talk with your partner
Communication is key to good sex. If you feel comfortable, speak with your partner about your plans for your first time Viagra experience. You'll then both feel prepared.
Timing
Viagra normally takes between 30 minutes and one hour to kick in, so give it some time to take effect. The good news is that it will work well for five hours, and may work for 12 hours or even more.
In most cases, you will notice that your erections will remain hard as long as you want. You should also be able to have sex more often when on Viagra, because the 'refractory period' (the amount of time you need to wait between having sex again) is often shorter.
💊
ED treatment with ZipHealth starts from as low as $1.40 per pill
Make the most of your first time Viagra experience
Knowing what happens when you take Viagra for the first time can help you prepare mentally for taking the drug. With the right preparation in place, you'll be able to have the kind of sex you want with complete confidence.
Browse our range of easy to order ED treatments that are delivered to your home in discreet packaging to start your journey back to great sex.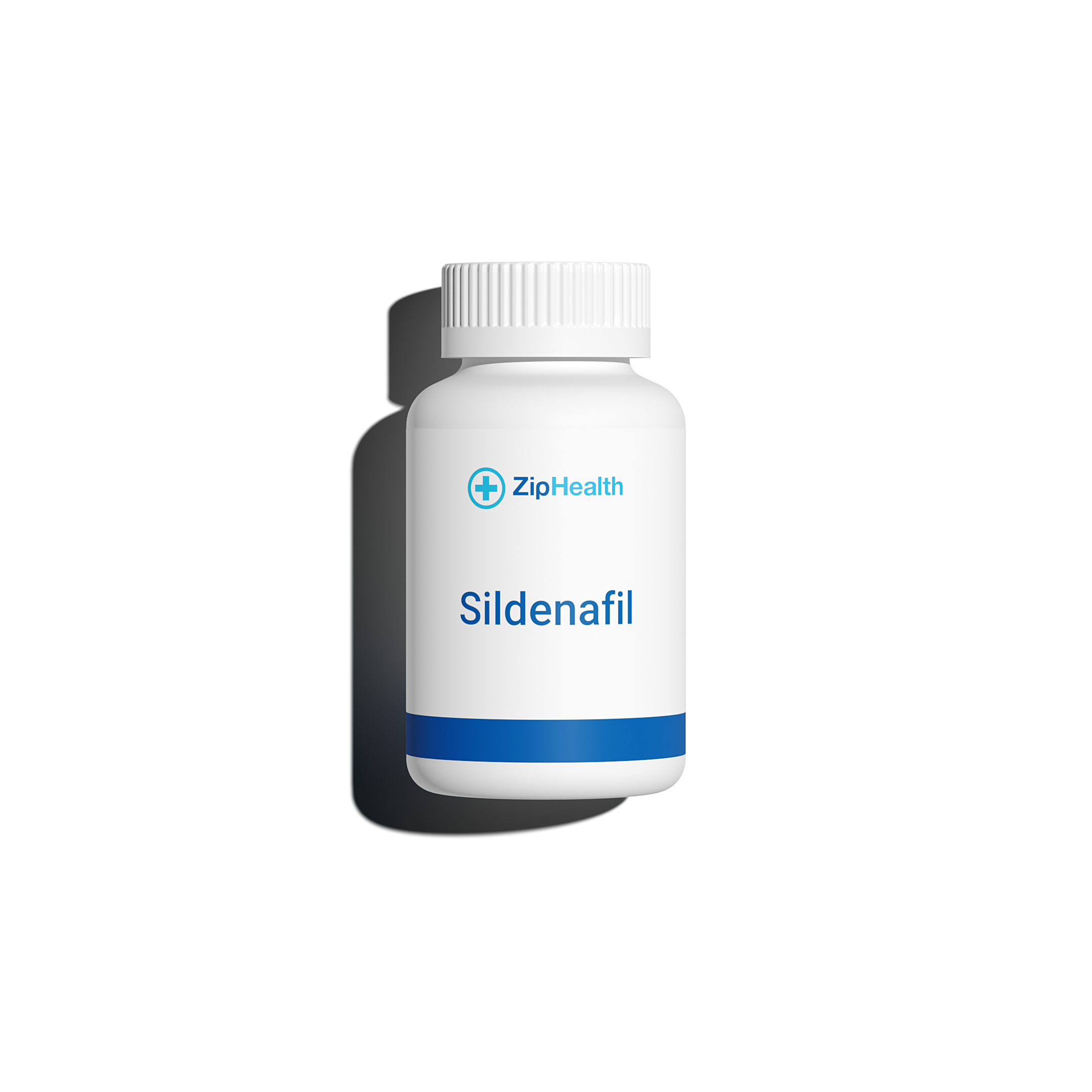 Sildenafil (Generic Viagra)
No subscription or insurance needed. Comes in packs of 4 - 64 tablets.
View our treatments
---
About ZipHealth
ZipHealth is a licensed US pharmacy that sells FDA approved treatments at affordable prices. We are based in Jupiter, Florida. You can browse our treatments at https://www.ziphealth.co/